BOLT OUT OF THE BLUE
I was perusing social media one morning in early June. Someone had tagged the Vintage Mobile Cinema with a rather exciting message. They were drawing my attention to a website showing a model of the Vintage Mobile Cinema. It was an extraordinary 1/43rd scale die-cast model of 'Audrey' (including her registration plate) and had been produced by Autocult, a model maker in Germany.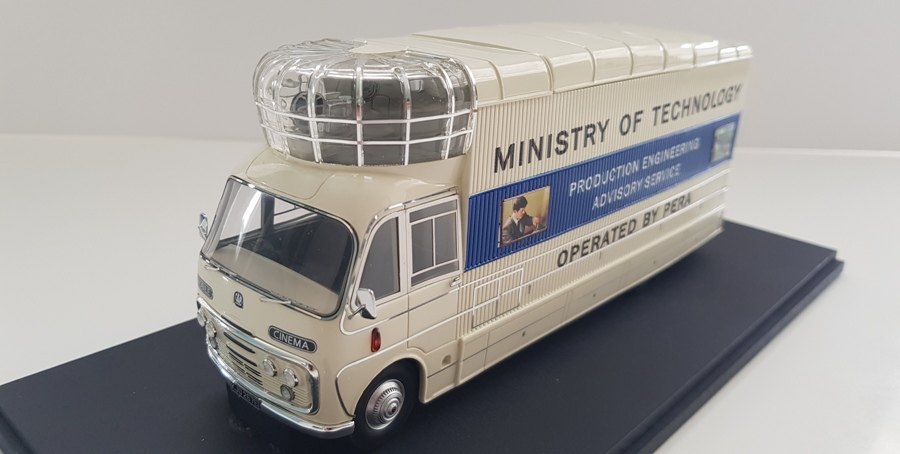 I naturally got in touch with them. A few signatures later and I was a wholesaler for Autocult in the UK – the only difference is, I will only be stocking one product of theirs (unless they magically produce the trailer!!).
I naturally had to order seven of the models, to match the number of mobile cinemas that were made in the 1960's.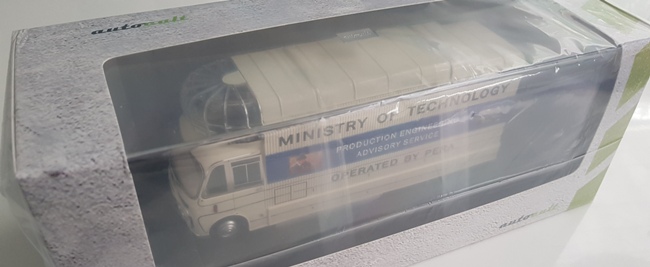 The models come beautifully packaged and whilst they are most definitely not cheap, they are worth every penny. They are an extraordinary piece of craftmanship.