Zuto had invested significant time and resources in a new advertising campaign that was going to be broadcast nationally in the coming weeks. They hired the Vintage Mobile Cinema to come along to their office and show staff,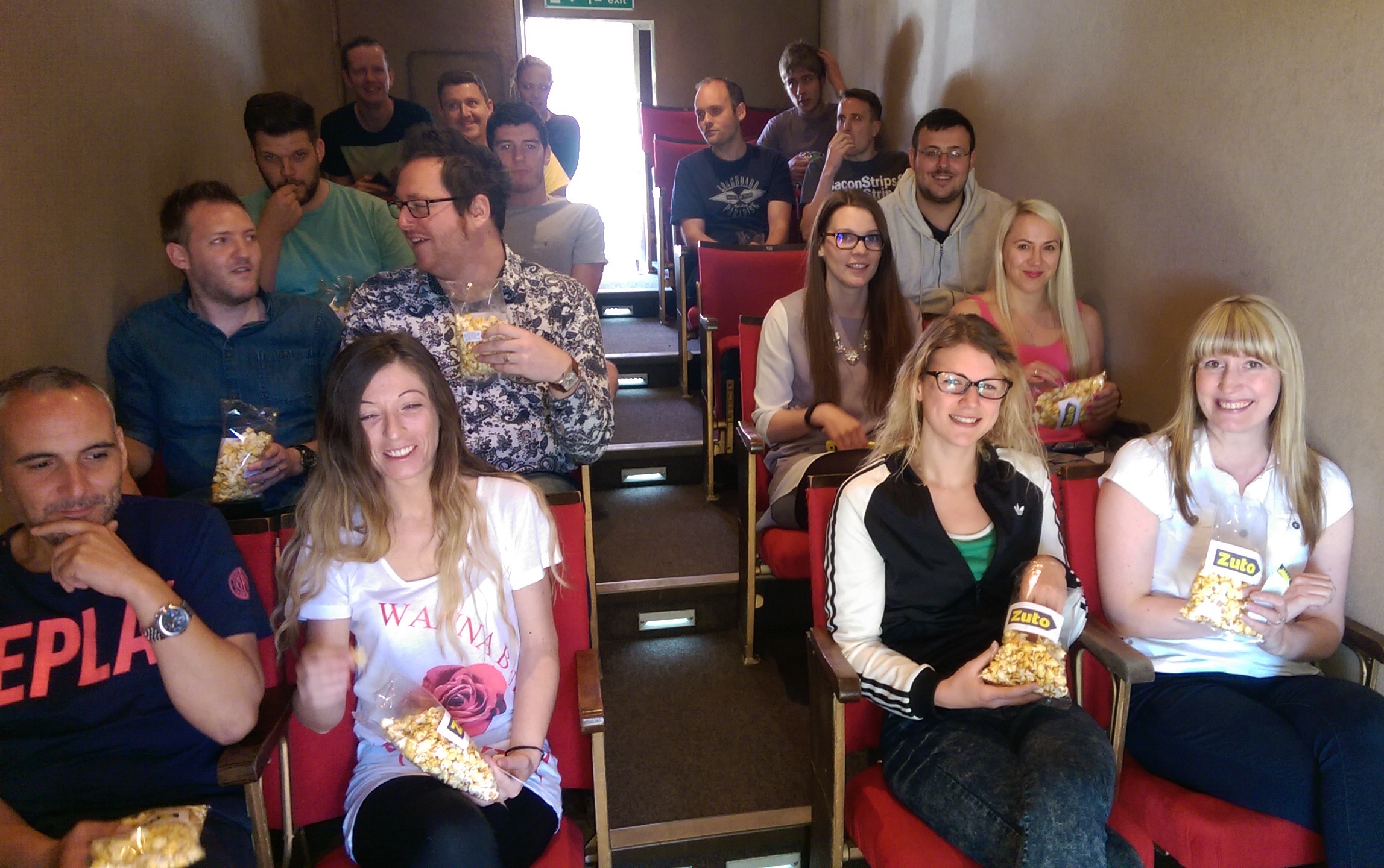 not only the new TV commercial but also a short film about the making of the advert. The Marketing Director also took the opportunity to speak to all the staff before each show
We had a lovely day and the response from all the staff to the commercial and getting to see the Vintage Mobile Cinema was overwhelmingly positive.
Popcorn was also handed out to all the staff as the came onboard for each show. A lovely added touch which pleased everyone very much