During August 'Audrey' will be parked outside the Assembly Rooms (Venue 20) on George Street for visitors to admire, photograph or hop onboard. Every day there will be free screenings running every 15 minutes about the history of this beautifully restored 1960s Mobile Cinema. To celebrate 70 years of the Edinburgh Festival Fringe, audiences will also be able to watch some fascinating early archive footage of the Edinburgh Festival and the fashionable crowds that lined the streets and filled the concert halls.
At 6pm the Mobile Cinema (nicknamed 'Audrey') will become an intimate stand-up space kicking off with Audrey's Absolute Fest-of-All where a top comedian will perform their full Edinburgh show. Then at 7.30pm The Reel Comedy Club will showcase a dazzling array of the best comics on the Fringe, and at 10pm The Comedians Film Club will see a different comedian each night present their favourite film to a seated audience of just 22.
Back in the 1960s there were seven of these mobile cinemas made for the Ministry of Technology. There is now only one left. Come on board and hear its history. Meet the owner and watch a short 10-minute film. Showing all day (every 15 minutes approx) until 6pm. Free entry. Nicknamed Audrey, learn about her celebrity status including TV appearances on George Clarke's Amazing Spaces and Melvyn Bragg's Reel History of Britain. This is one short show that will be one of the highlights of your trip to this year's Edinburgh Festival.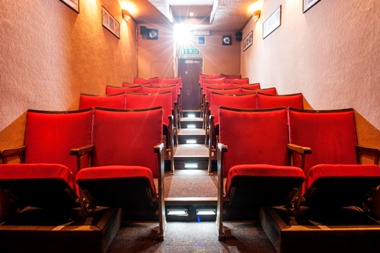 Each evening we welcome a top comedian to perform their full Edinburgh show on board Audrey, the most unique venue at the festival. A wonderful opportunity to see your favourite comedian in the most intimate of settings.
4th Aug – Dom Holland
5th Aug – Mitch Benn
6th Aug – Simon Munnery
7th Aug – Howard Read – Big Howard, Little Howard
8th Aug – Olaf Falafel
9th Aug – The Elvis Dead – Postponed due to illness
10th Aug – Harry and Chris
11th Aug – Marcus Birdman
12th Aug – Jarlath Regan
13th Aug – Adam Riches – Postponed due to illness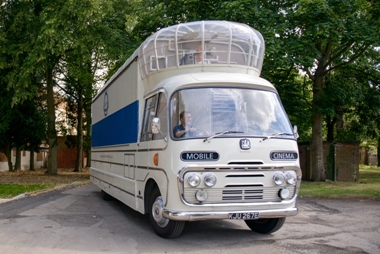 15th Aug – Tony Cowards
16th Aug – Gareth Richards
17th Aug – Alexis Dubus
18th Aug – Paul 'Silky' White
19th Aug – Tony Roberts
20th Aug – Flo and Joan
21st Aug – Barry Crimmins
22nd Aug – Charlie Baker
23rd Aug – Andrew Maxwell
24th Aug – Paul 'Silky' White
25th Aug – Jess Fostekew
26th Aug – The Elvis Dead (rescheduled from 9th Aug)
Line up subject to change.
This famous showcase returns with a dazzling array of the best comics from the Fringe. 4 or 5 comics performing an hour show on board the 22-seat Vintage Mobile Cinema – the most unique venue in Edinburgh.
The line up so far…
Fri 4th Aug – Winter Foenander, Sarah Keyworth, Danny Clives, Andy Field
Sat 5th Aug – Mitch Benn, Ali Brice, Megan Shandley, Tony Cowards, Francesco De Carlo
Sun 6th Aug – Sophie Duker, Rob Carter, Jo D'Arcy, Darren Harriott, Catherine Bohart
Mon 7th Aug – The Delightful Sausage, Tessa Coates, Archie Maddocks, Helen Bauer, Will Duggan
Tue 8th Aug – Olaf Falafel, Giants, Kae Kurd, Rachel Jackson, Gary Tro
Wed 9th Aug – Flo and Joan, Lauren Pattison, George Zach, Mark Silcox, Eshaan Akbar
Thu 10th Aug – Harry and Chris, Brennan Reece, Nigel Ng, Richard Todd, Adrian Minkowicz
Fri 11th Aug – Thunderbards, Alasdair Beckett-King, Tom Ward, Al Lubel, Nicky Wilkinson
Sat 12th Aug – Erich McElroy, Cassie Atkinson, Danny Clives, Megan Shandley, The Kagools
Sun 13th Aug – Glenn Moore, Stevie Martin, Eddy Brimson, Howard Read, Eleanor Conway
Mon 14th Aug – No Show
Tue 15th Aug – Tudur Owen, Harriet Kemsley, Joanna Neary, Twayna Mayne, Northern Power Blouse
Wed 16th Aug – Gareth Richards, Jayde Adams, Jo D'Arcy, Ed Day, Loyiso Gola
Thu 17th Aug – Nigel Ng, Marcel Lucont, Damian Kingsley, Mark Dolan,
Fri 18th Aug – Alex Kealy, Denim, Al Lubel, Nicky Wilkinson, Tom Houghton
Sat 19th Aug – Adam Riches, Alasdair Beckett-King, Glenn Moore, Tony Cowards, Loose Brie
Sun 20th Aug – Flo and Joan, Tudur Owen, Danny Clives, The Stevenson Experience, Kae Kurd
Mon 21st Aug – Thunderbards, Catherine Bohart, George Zach, Luca Cupani
Tue 22nd Aug – Howard Read, Cam Spence, Al Lubel, Tony Cowards
Wed 23rd Aug – Alasdair Beckett-King, Northern Power Blouse, Tom Taylor, Tony Cowards, Sindhu Vee
Thu 24th Aug – Bec Hill, Jo D'Arcy, Hugh Davies, Damian Kingsley, Northern Power Blouse
Fri 25th Aug – Jess Fostekew, Andy Field, Heidi Regan, Sajeela Kershi, Wis Jantarasorn
Sat 26th Aug – George Zach, Eshaan Akbar, Tony Cowards, Nicky Wilkinson, Wis Jantarasorn
Last few slots being filled as we speak. Line up subject to change in the wonderful carnage that is the Edinburgh Festival!
Our favourite comedians present their favourite films. Every night, a different comedian will discuss why their film is so important to them. The film will then be shown, in full, on board the unique 22-seat Vintage Mobile Cinema. The perfect way to end the day.
Friday 4th Aug – Jarred Christmas presents "Footloose"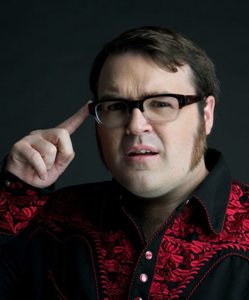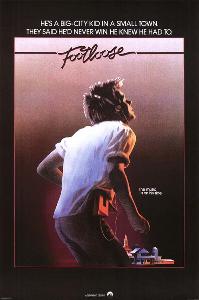 Moving in from Chicago, newcomer Ren McCormack (Kevin Bacon) is in shock when he discovers the small Midwestern town he now calls home has made dancing and rock music illegal. As he struggles to fit in, Ren faces an uphill battle to change things. With the help of his new friend, Willard Hewitt (Christopher Penn), and defiant teen Ariel Moore (Lori Singer), he might loosen up this conservative town. But Ariel's influential father, Reverend Shaw Moore (John Lithgow), stands in the way.
Saturday 5th Aug – Mitch Benn presents "Midnight Run"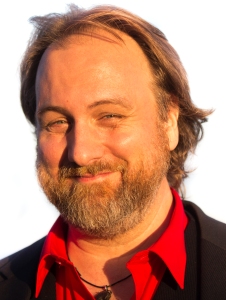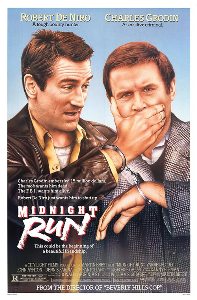 When Eddie Moscone (Joe Pantoliano) hires tight-lipped bounty hunter Jack Walsh (Robert De Niro) to locate a mob accountant named "The Duke" (Charles Grodin) and bring him to L.A., Eddie tells Jack that the job will be simple, or a "midnight run." But when Jack finds The Duke, the FBI and the mob are anxious to get their hands on him. In a cross-country chase, Jack must evade the authorities, hide from the mob and prevent The Duke's erratic personality from driving him mad.
Sunday 6th Aug – Ed Byrne presents "The Straight Story"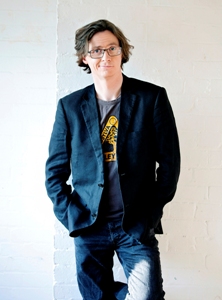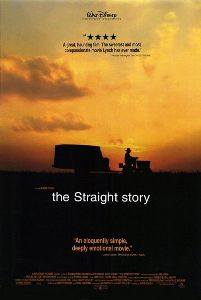 A retired farmer and widower in his 70s, Alvin Straight (Richard Farnsworth) learns one day that his distant brother Lyle (Harry Dean Stanton) has suffered a stroke and may not recover. Alvin is determined to make things right with Lyle while he still can, but his brother lives in Wisconsin, while Alvin is stuck in Iowa with no car and no driver's license. Then he hits on the idea of making the trip on his old lawnmower, thus beginning a picturesque and at times deeply spiritual odyssey.
Monday 7th Aug – Adam Riches presents the film "300"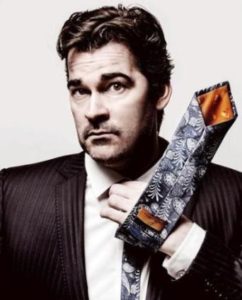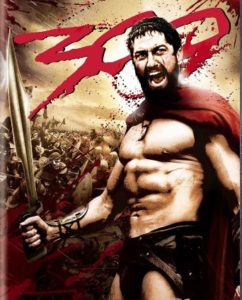 In 480 B.C. a state of war exists between Persia, led by King Xerxes (Rodrigo Santoro), and Greece. At the Battle of Thermopylae, Leonidas (Gerard Butler), king of the Greek city state of Sparta, leads his badly outnumbered warriors against the massive Persian army. Though certain death awaits the Spartans, their sacrifice inspires all of Greece to unite against their common enemy.
Tuesday 8th Aug – Olaf Falafel presents "JURASSIC PARK"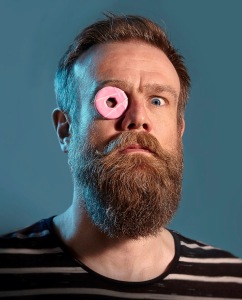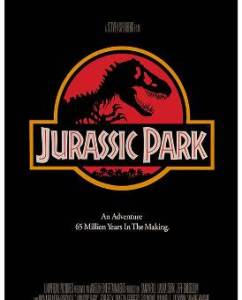 Huge advancements in scientific technology have enabled a mogul to create an island full of living dinosaurs. John Hammond has invited four individuals, along with his two grandchildren, to join him at Jurassic Park. But will everything go according to plan? A park employee attempts to steal dinosaur embryos, critical security systems are shut down and it now becomes a race for survival with dinosaurs roaming freely over the island.
Wednesday 9th Aug – John Kearns presents "Wallace and Gromit – The Curse of the Were-Rabbit"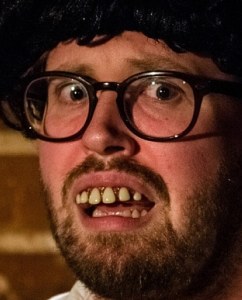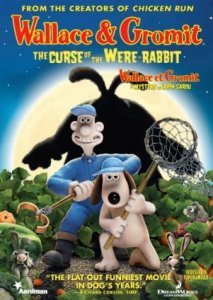 The plucky characters from a series of animated shorts, Wallace (Peter Sallis) and his dog, Gromit, make their feature debut here. After starting a pest control business, the duo soon lands a job from the alluring Lady Tottington (Helena Bonham Carter) to stop a giant rabbit from destroying the town's crops. Both Wallace and the stuffy Victor (Ralph Fiennes) vie for the lady's affections. If Wallace wants to please his pretty client, and best Victor, he needs to capture that pesky bunny.
Thursday 10th Aug – Lucy Porter presents "GENTLEMEN PREFER BLONDES"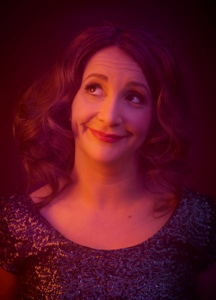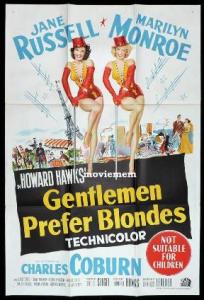 Lorelei Lee (Marilyn Monroe) is a beautiful showgirl engaged to be married to the wealthy Gus Esmond (Tommy Noonan), much to the disapproval of Gus' rich father, Esmond Sr., who thinks that Lorelei is just after his money. When Lorelei goes on a cruise accompanied only by her best friend, Dorothy Shaw (Jane Russell), Esmond Sr. hires Ernie Malone (Elliott Reid), a private detective, to follow her and report any questionable behavior that would disqualify her from the marriage.
Friday 11th Aug – Dave Johns presents "I, Daniel Blake"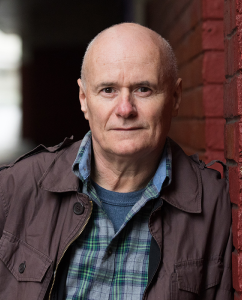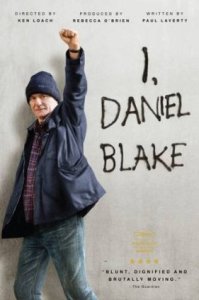 Daniel Blake (59) has worked as a joiner most of his life in Newcastle. Now, for the first time ever, he needs help from the State. He crosses paths with single mother Katie and her two young children, Daisy and Dylan. Katie's only chance to escape a one-roomed homeless hostel in London has been to accept a flat in a city she doesn't know, some 300 miles away.
Daniel and Katie find themselves in no-man's land, caught on the barbed wire of welfare bureaucracy as played out against the rhetoric of 'striver and skiver' in modern-day Britain.
Saturday 12th Aug – Dave Johns presents "Monkey Business"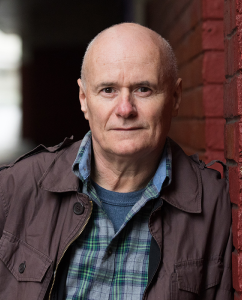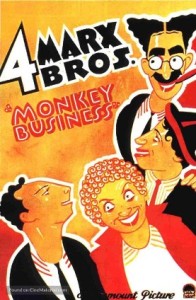 The four Marx Brothers star in their first film written specifically for the screen as stowaways on an ocean liner bound for New York. Each of them has a separate adventure on board; from matinee idol Zeppo's romancing of a bootlegger's daughter to Groucho having to avoid the attentions of gangster's moll Lucille Briggs.
13th Aug – Mark Thomas presents "The Blues Brothers"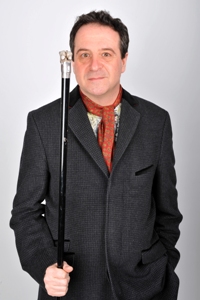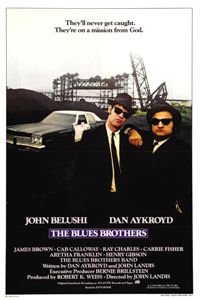 After his release from prison, Jake (John Belushi) reunites with his brother, Elwood (Dan Aykroyd) — collectively known as the "Blues Brothers." Jake's first task is to save the orphanage the brothers grew up in from closing, by raising $5,000 to pay back taxes. The two are convinced they can earn the money by getting their old band back together. However, after playing several gigs and making a few enemies, including the police, the brothers face daunting odds to deliver the money on time.
Tuesday 15th Aug – Dominic Holland presents "My Cousin Vinny"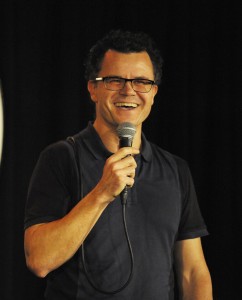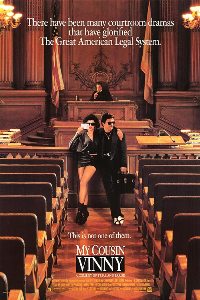 New York lawyer Vinny has never won a case. When his teenage cousin Bill and his friend Stan are accused of murder in a backwater Alabama town, it's up to the nervous Vinny to save him from jail, even though he's only ever tried personal injury cases before, and none of them successfully.
Wednesday 16th Aug – Henning Wehn presents "Mike Bassett: England Manager"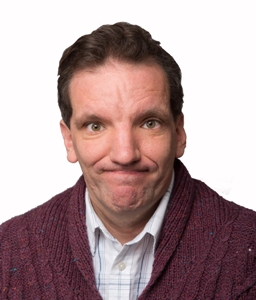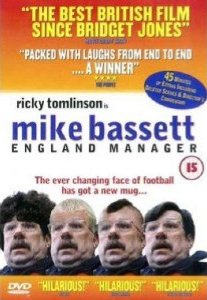 England's Football Association scrambles to find a replacement for the national team's manager after Phil Cope (Malcolm Terris) dies of a heart attack. Most candidates decline the position, and the FA must offer it to inept Mike Bassett (Ricky Tomlinson), who accepts. He makes a series of bad decisions and loses his first two games as England manager. Bassett seems destined for a quick exit when he gets a chance at redemption after his team surprisingly gains entry into the World Cup.
Thursday 17th Aug – Al Murray presents "The Three Amigos"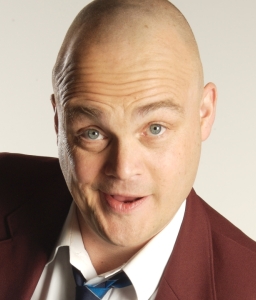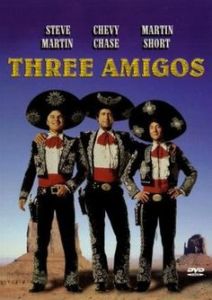 Three cowboy movie stars from the silent era – Dusty Bottoms (Chevy Chase), Lucky Day (Steve Martin) and Ned Nederlander (Martin Short)  are fired when one of their movies bombs. In what seems to be a career-saving offer, young Mexican woman Carmen (Patrice Martinez) offers them a high-paying gig in her village. The three jump at the opportunity, expecting to do their typical act, but Carmen believes they are really heroes and asks them to rid her village of bad guy El Guapo (Alfonso Arau).
Friday 18th Aug – Tim Vine presents "High Noon"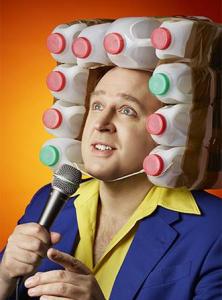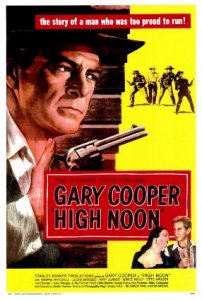 Former marshall Will Kane (Gary Cooper) is preparing to leave the small town of Hadleyville, New Mexico, with his new bride, Amy (Grace Kelly), when he learns that local criminal Frank Miller has been set free and is coming to seek revenge on the marshall who turned him in. When he starts recruiting deputies to fight Miller, Kane is discouraged to find that the people of Hadleyville turn cowardly when the time comes for a showdown, and he must face Miller and his cronies alone.
Saturday 19th Aug – Reg D Hunter presents "The Verdict"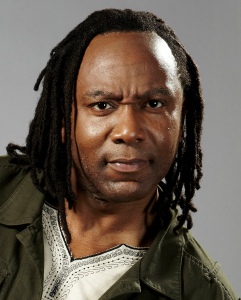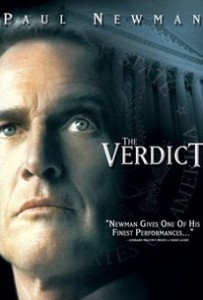 A lawyer sees the chance to salvage his career and self-respect by taking a medical malpractice case to trial rather than settling.
"Newman should have won the Oscar for this one. If he hadn't been up against Ghandi, he probably would have. The Academy realised their error and Newman's win for The Color of Money was really for his portrayal of Frank Galvin, in this well-done tale of moral decrepitude and ultimate redemption."
Sunday 20th Aug – Simon Evans presents "His Girl Friday"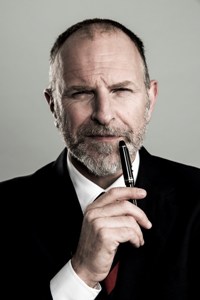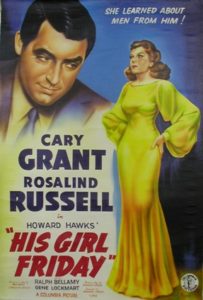 When hard-charging New York newspaper editor Walter Burns (Cary Grant) discovers that his ex-wife, investigative reporter Hildy Johnson (Rosalind Russell), has gotten engaged to milquetoast insurance agent Bruce Baldwin (Ralph Bellamy), he unsuccessfully tries to lure her away from tame domestic life with a story about the impending execution of convicted murderer Earl Williams. But when Hildy discovers Williams may be innocent, her reporter instincts take over.
Monday 21st Aug – Nick Helm presents "American Werewolf in London"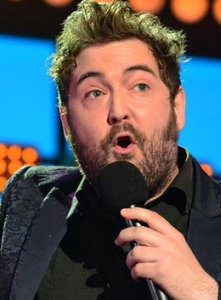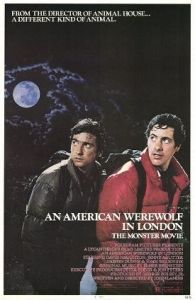 Two American college students, are backpacking through Britain when a large wolf attacks them. David survives with a bite, but Jack is brutally killed. As David heals in the hospital, he's plagued by violent nightmares of his mutilated friend, who warns David that he is becoming a werewolf. When David discovers the horrible truth, he contemplates committing suicide before the next full moon causes him to transform from man to murderous beast.
Tuesday 22nd Aug – Hardeep Singh Kohli presents "Restless Natives"
Two Edinburgh teens (Vincent Friell, Joe Mullaney) embark on a non-violent spree of robberies. They dress up in clown masks and act as modern highwaymen, robbing coach loads of tourists in the highlands with sneezing powder. In the process they become folk heroes to the locals. Their adventures make for a whimsical and gentle comedy, in the Bill Forsyth vein.
Wednesday 23rd Aug – Tim Vine presents "Elvis on Tour – Documentary (1972)"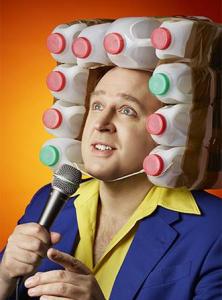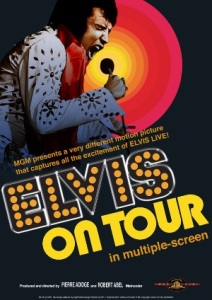 This documentary captures Elvis Presley on his 1972 American tour and includes rehearsals, interviews, archival television appearances and backstage moments. With Elvis at his most flamboyant, the film features well-known hits and cover songs showcasing his country, gospel and rhythm-and-blues influences. The Elvis entourage, including Colonel Tom Parker, also makes an appearance. This film was Elvis Presley's final motion picture appearance and won a Golden Globe for best documentary.
24th – NIGHT OFF!!

Friday 25th Aug – Phill Jupitus presents "Bedazzled" (1967)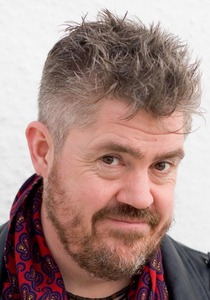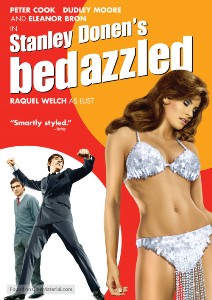 Stanley Moon (Dudley Moore) is a bumbling short-order cook, infatuated with Margaret (Eleanor Bron), the statuesque waitress he works with at Wimpy Burger in London. On the verge of suicide, he meets George Spiggott (Peter Cook), the devil, who, in return for his soul, grants him seven wishes to woo the challenging Margaret. Despite the wishes and the advice of the Seven Deadly Sins, including Lilian Lust (Raquel Welch), Stanley can't seem to win his love and shake the meddling Spiggott.
Saturday 26th Aug – Ben Moorhouse (the cinema owner) presents "Cinema Paradiso"
OK – he's not strictly a comedian! However the playing of this Italian Academy Award Winning film is the perfect end to our Edinburgh Festival run. Prepare yourself for a little complimentary bubbly and a celebratory farewell to the 2017 Fringe Festival.
Young Salvatore Di Vita (Salvatore Cascio) discovers the perfect escape from life in his war-torn Sicilian village: the Cinema Paradiso movie house, where projectionist Alfredo (Philippe Noiret) instills in the boy a deep love of films. When Salvatore grows up, falls in love with a beautiful local girl (Agnese Nano) and takes over as the Paradiso's projectionist, Alfredo must convince Salvatore to leave his small town and pursue his passion for filmmaking.
Photo of Ben courtesy of Paul and Lynn Henni – www.henni.photo
The Line up is subject to change. Any amendments to the schedule will be posted on the Vintage Mobile Cinema social media accounts on Twitter and Facebook.
CLICK HERE FOR THE PRESS RELEASE.